Since our teenage years we've been flocking to magazines that claim they have the cure to all of our skincare ailments! Let's get back go the "not so basic" basic steps to get your best skin ever.

Don't Sleep In Your Makeup
Yes, after a long day at work or a night out with your girlfriends you're tired… and sometimes it can be easier to fall asleep in your makeup and wash it off in the wake of a new day. BUT those layers of foundation, blush, contour, highlight, and germs seep into your skin. This clogs your pores causing breakouts and blemishes. Take preventative steps to avoid unnecessary breakouts and remove your makeup every night before bed!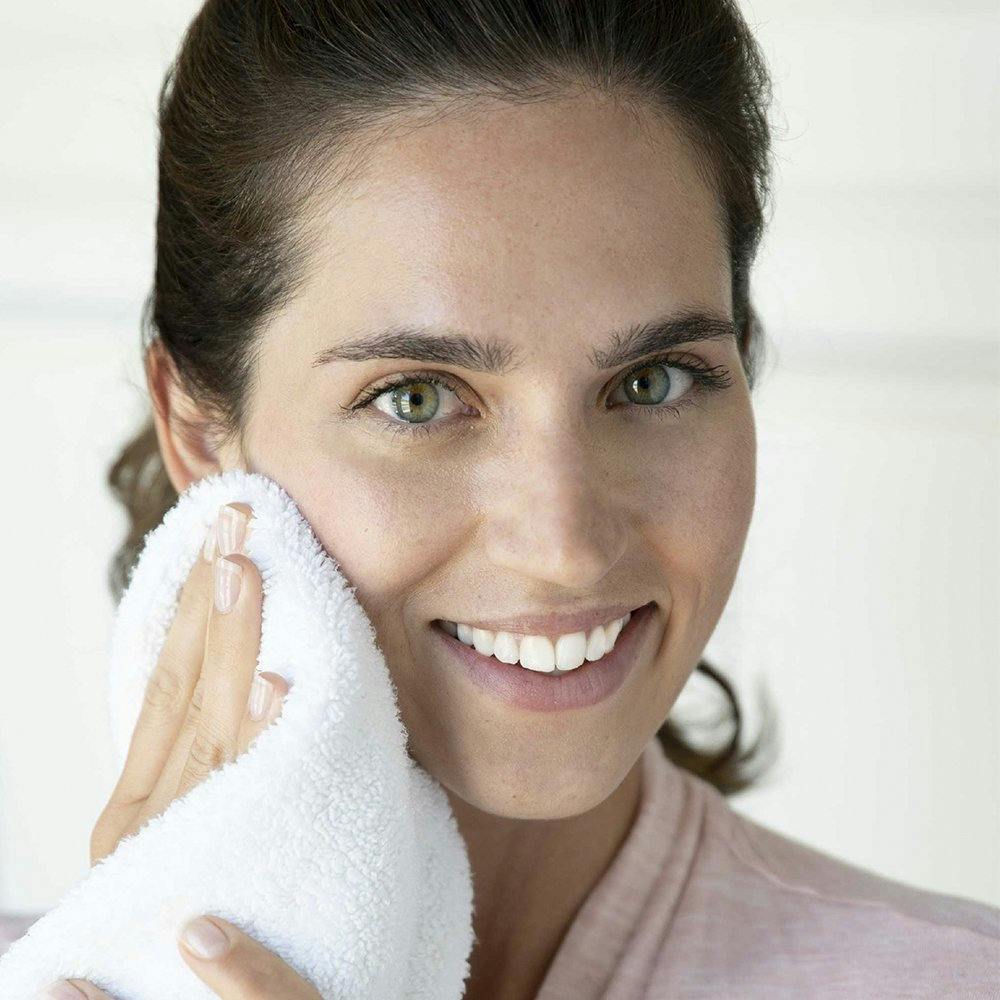 Wash Your Pillowcase
You're spending time every night devoted to your skincare routine! Make it count by resting your head on a clean, bacteria free pillowcase. Experts suggest washing your pillowcase at least once a week. Your pillowcase can become a breeding ground for bacteria, which is not healthy for your skin. Not to mention the oils from your hair that sit in your pillowcase that spread to your skin, clogging your pores. This is an easy, simple step for your skin- plus we all know a fresh sheets feel the best after a long day!

Girl Wash Your Face… But Really
It's not just the name of an amazing book that lifts our spirits, it's one of the most IMPORTANT parts of our daily routines! Our skin takes a beating during the day- defending us from dirt, debris, viruses, and pollutants. It's important to wash away all of these impurities daily. Let's talk about how you're washing your face-because that matters too!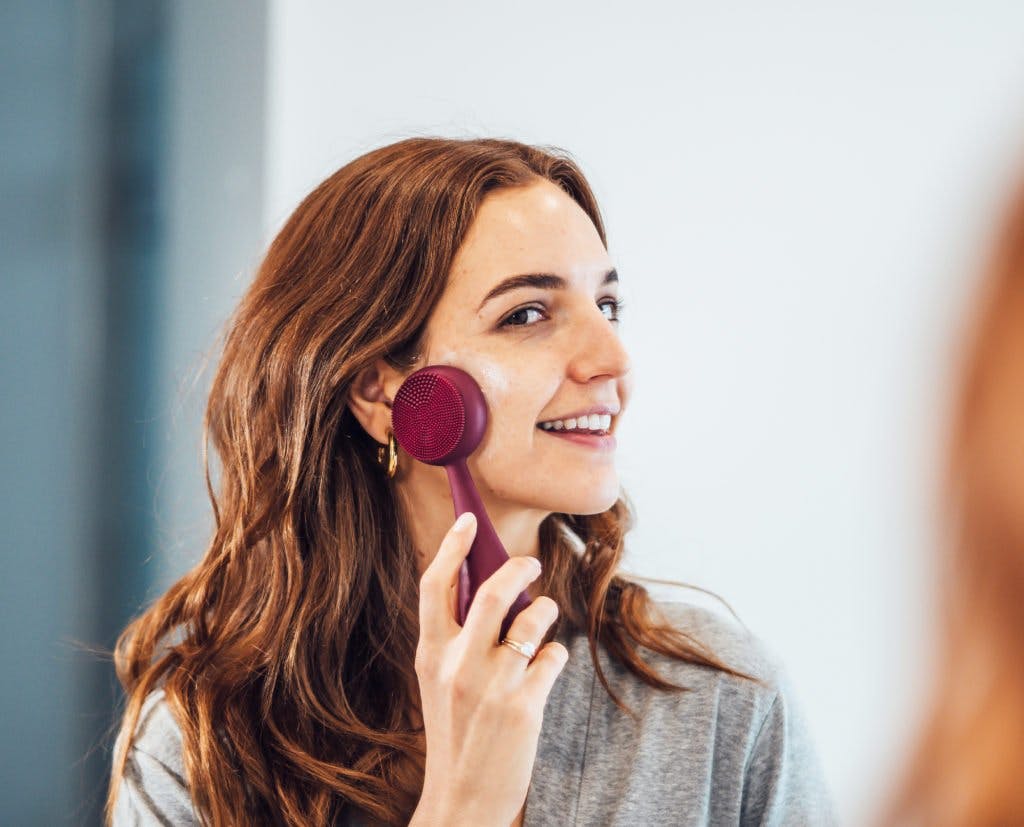 The PMD Clean Pro is an amazing way to cleanse your skin. It uses SonicGlow Technology to vibrate at 7,000 times per minute, this breaks down dirt and debris from deep within your pores that cause blackheads and blemishes. The PMD Clean Pro is amazing for all skin types, even sensitive, because it's built with ultra-hygienic silicone that is antibacterial, hypoallergenic, odor resistant, and waterproof.Daily cleansing keeps your skin fresh, radiant, and gets your pores clean and ready for subsequent skincare products. Wash your face daily or two times a day to see the best results.

It's Time For A Mask Moment
"Treat Yo Self" is not just one of the best comedic lines from Parks and Rec. It's also something you should do once a week to take care of yourself (and your skin). Allow yourself 15-20 minutes per week and infuse your skin with collagen using a Recovery Anti-Aging Collagen Infused Sheet Mask. In regards to keeping your skin looking youthful, collagen is potentially the most important protein. It's a connective protein that strengthens skin's elasticity. Easily put, without collagen to keep our skin strong and firm we wrinkle and our skin starts to sag.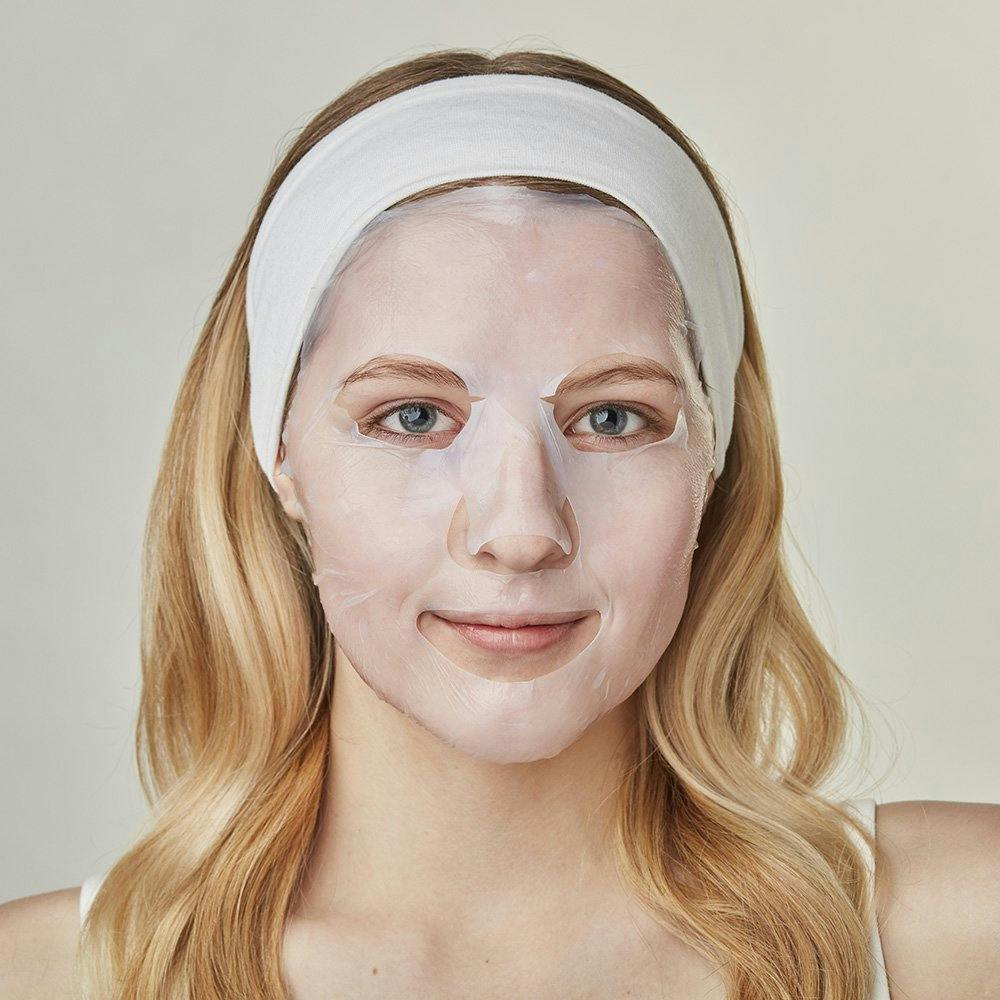 Use The Personal Microderm Weekly
Perfect skin means something different to everyone. Based on your age and skin history, your definition of "perfect" could be fading fine lines, wrinkles, dark spots, blemishes, or smoothing out uneven texture and tone. Regardless of the changes you're trying to make the Personal Microderm is one of the BEST ways to see dramatic changes in your skin. It provides the same amazing results as a dermatologist's microdermabrasion treatment at a fraction of the price.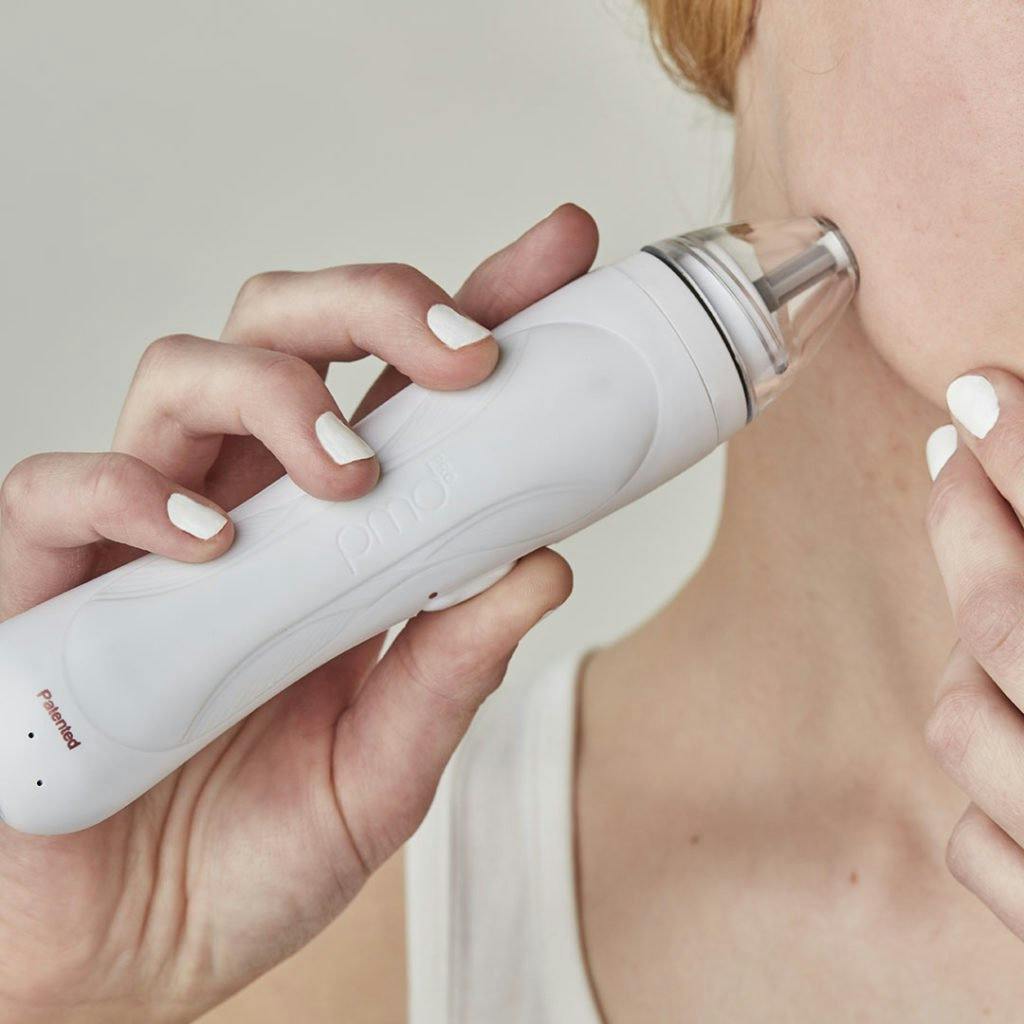 How does it work? The Personal Microderm exfoliates away the ENTIRE top layer of dead, dull skin while vacuum suction triggers the cell turnover process and stimulates the production of collagen. This means with each treatment you're getting rid of an old, damaged layer of skin and your body is creating a new layer of fresh skin. Not only is this going to diminish the appearance of fine lines, wrinkles, dark spots, blemishes, even out your skin tone and texture, but it's also going to allow your skincare products to penetrate up to 20x deeper and be more effective. That means it's time to talk about what you're using on your skin!

Skin Care is Self Care
Hydrated skin is happy skin. When your skin is moisturized and nourished, not only will it look more plump in the moment, but your skin is being taken care of on a cellular level. That's why the Daily Cell Regeneration System was specially formulated with hydrapeptides™ that are a fusion of hyaluronic acid and peptides. Hyaluronic acid is one of the most coveted ingredients in all skincare because it is so deeply hydrating. PMD combined hyaluronic acid with peptides which are a binding structure on the cellular level. This means with each use of the Daily Cell Regeneration System you're strengthening and hydrating each cell of your skin. We suggest cleansing, toning, and moisturizing at least once daily to properly care for your skin.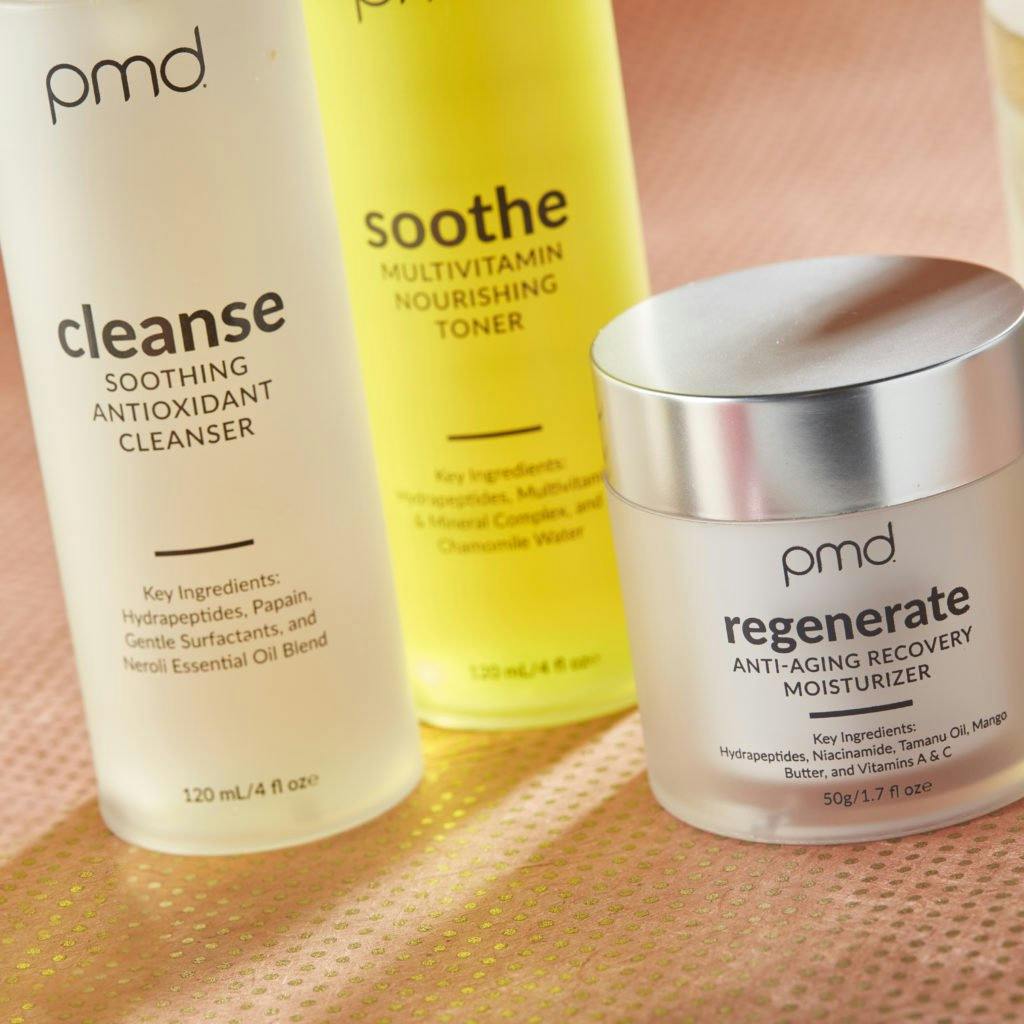 Don't Pick At Your Face
We all know how satisfying it can be to pop open a white head, BUT this causes dark spots, hyperpigmentation, and allows bacteria to get into the wound. Let your body heal these blemishes naturally to avoid red spots, scabbing, and potential scarring.
Drink Water
Have we mentioned the importance of hydration yet? Not only is it important to topically moisturize your skin BUT they do say beauty radiates from the inside out and in this case we can confirm its true! Boosting your water intake to 8 glasses a day will help your skin glow, be more plump, and reduce your risk of pre-mature aging. Without proper moisture, our skin gets dry and tight-this makes it more prone to developing fine lines and wrinkles. Upping your water intake is one of the easiest preventative measures you can take to keep your skin radiant and youthful.

Head To The Dermatologist
Not all skin concerns can be treated at home or by topical products. Dermatologists are a wealth of knowledge and can help identify underlying causes to your skincare woes. Many women struggle with hormonal imbalances that can cause a plethora of issues, so if you've exhausted your efforts in the search for your holy grail- reach out to your dermatologist!