With the end of Clarisonic, many users are on the prowl for their next daily facial cleansing device. Luckily, Well and Good has them covered.
Well and Good did a round up of the best facial cleansing brushes to buy instead. The PMD Clean Pro RQ came in as #1 labeled "Best Luxury".
As Well and Good noted, the PMD Clean Pro RQ is a cleansing tool that vibrates 7,000 times per minute. This SonicGlow™ Technology reduces oil congestion and the appearance of enlarged pores and blackheads.
What makes the PMD Clean Pro RQ luxurious?! The device features a genuine rose quartz gemstone that is powered by ActiveWarmth Technology. The heat therapy warms to 42 degrees celsius, enabling your skincare to absorb more deeply- thus increasing effectiveness.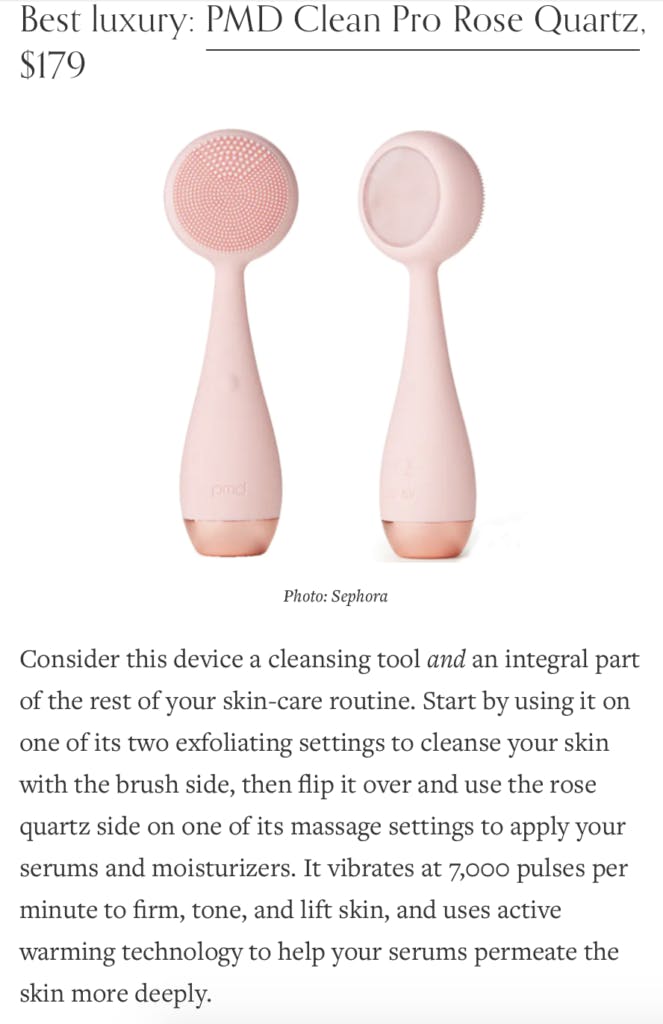 The PMD Clean Pro RQ is built with ultra-hygienic silicone that is antibacterial and hypoallergenic. These qualities make the perfect for sensitive and blemish prone skin!