Coveteur listed the PMD Clean Pro Gold as one of the "Best Beauty Products That Launched In April".
The PMD Clean Pro Gold is the most luxurious device in the PMD Clean line. It is plated with 24K gold that "will help to sculpt and tighten the skin while reducing inflammation". The 24K gold massager features ActiveWarmth Technology that heats to 42 degrees celsius. This enables deeper absorption of your favorite serums, oils, and moisturizers!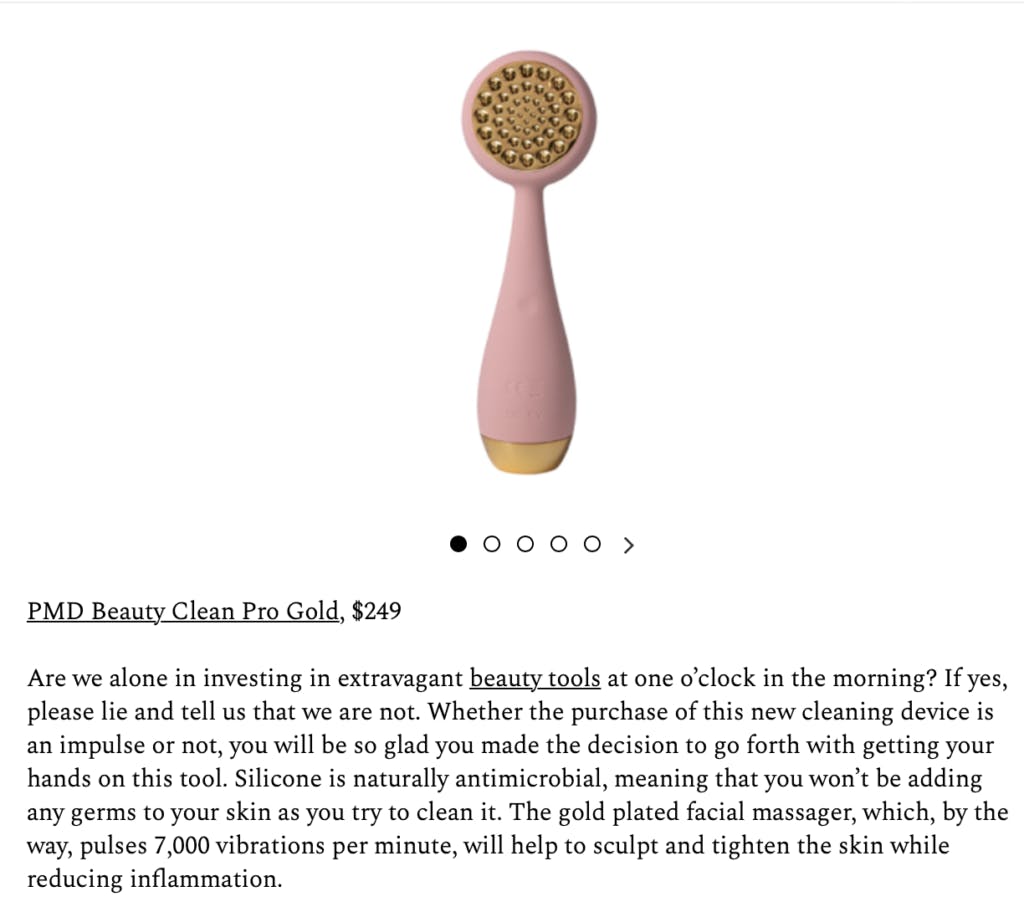 The PMD Clean Pro Gold is built with ultra-hygienic silicone, which makes it perfect for all skin types. "Silicone is naturally antimicrobial, meaning that you won't be adding any germs to your skin as you try to clean it." With 7,0000 vibrations per minute, the PMD Clean Pro Gold reduces oil congestion and the appearance of enlarged pores and blackheads!
"You will be so glad you made the decision to go forth with getting your hands on this tool."