Last week we hosted an event supporting the charity Days for Girls with Corrine Stokoe of Mint Arrow. Days for Girls is an amazing organization that empowers women and girls internationally with sustainable menstrual health solutions and supplies. This allows women and girls to continue going to school and work during their menstrual cycle, when they otherwise would have to stay home and miss opportunities for growth.
Days for Girls builds sustainable menstrual health kits to distribute across over 125 countries. Each woman and girl receives a kit that includes: a drawstring bag, a wash cloth, 2 pairs of briefs, 1 bar of soap, 2 ziplock bags for washing and storing, 8 absorbant liners, 2 waterproof sheilds, and 1 care and use sheet.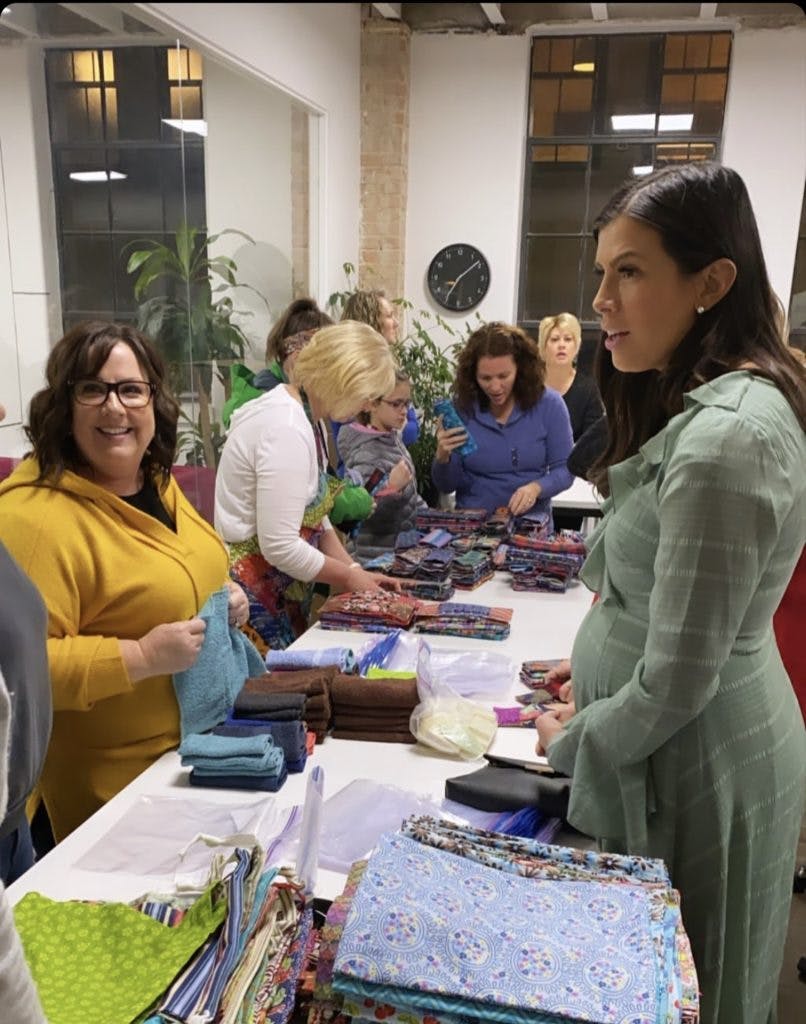 Over 100 volunteers joined us with donations and an appetite to serve the community! Together, we built over 360 kits that will go directly to those in need. Women worked together at the event to cut out waterproof sheilds, package underwear, and build draw string bags.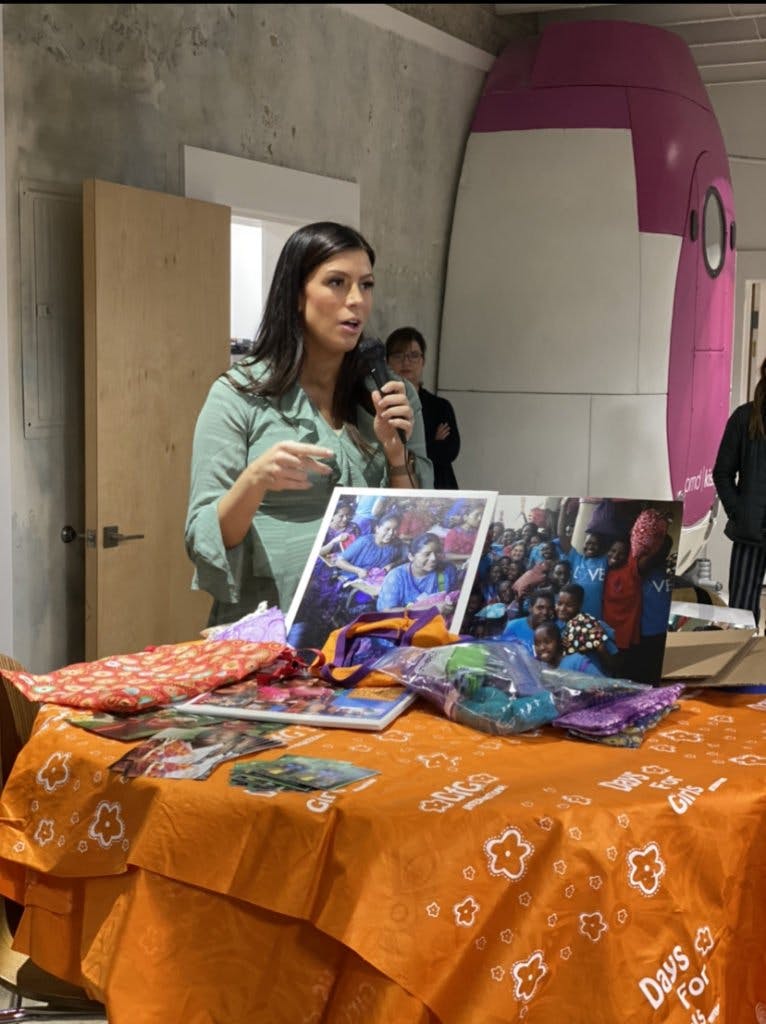 Corrine spoke to the importance of self worth, living a life of integrity, and how the two enable us to experience brilliant confidence. PMD Beauty's mission is to inspire women to have #brilliantconfidence. We are thrilled to partner with Mint Arrow and Days for Girls to spread confidence to the far corners of the world.