Better Homes and Gardens listed a number of ways to make your skincare routine more eco friendly, and using the PMD Clean was at the TOP of the list. Rather than continuously throwing out brush heads and makeup remover wipes, it's time to opt for the more "green" solution. 
The PMD Clean is the perfect solution! Built with ultra-hygienic silicone, the PMD Clean's brush head never needs replacing. 
In addition to resting easy with clean skin, you can be assured you're purchasing a device that is environmentally sound.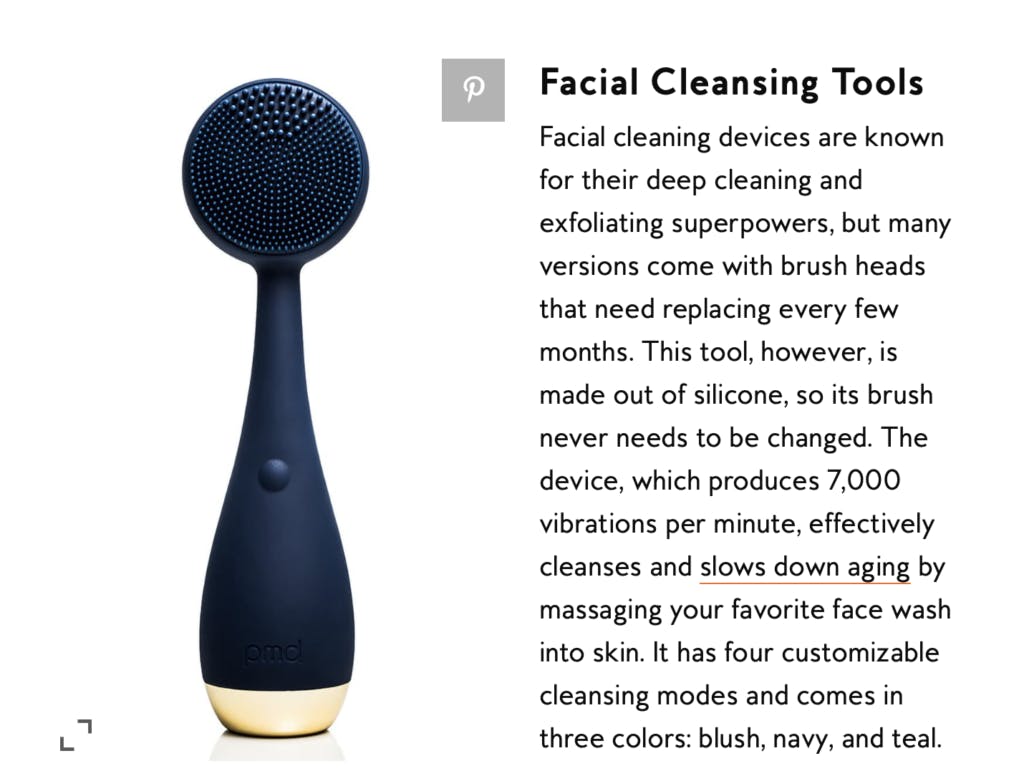 The PMD Clean's SonicGlow Technology breaks down dirt and debris from deep within your pores that cause blackheads and breakouts. Use the back of the PMD Clean to massage in your favorite serums and moisturizers.
For an added boost of eco-friendliness, opt for rechargeable batteries. Or, upgrade to the PMD Clean Pro line that is rechargeable and battery free.