Glamour Magazine wrote an editorial piece singing the praises of the Personal Microderm, saying "It lives up to the hundreds of five-star reviews". The Personal Microderm "brings the joy of exfoliating to an entirely new and incredibly satisfying level."
Easy, three minute treatments with the Personal Microderm "buffs out dead cells and product build-up from the outermost layer of your skin with the use of aluminum oxide crystals". Weekly use reduces the appearance of enlarged pores, blemishes, fine lines, wrinkles, dark spots, evens out skin tone and texture, and enable up to 20x deeper absorption of skincare products.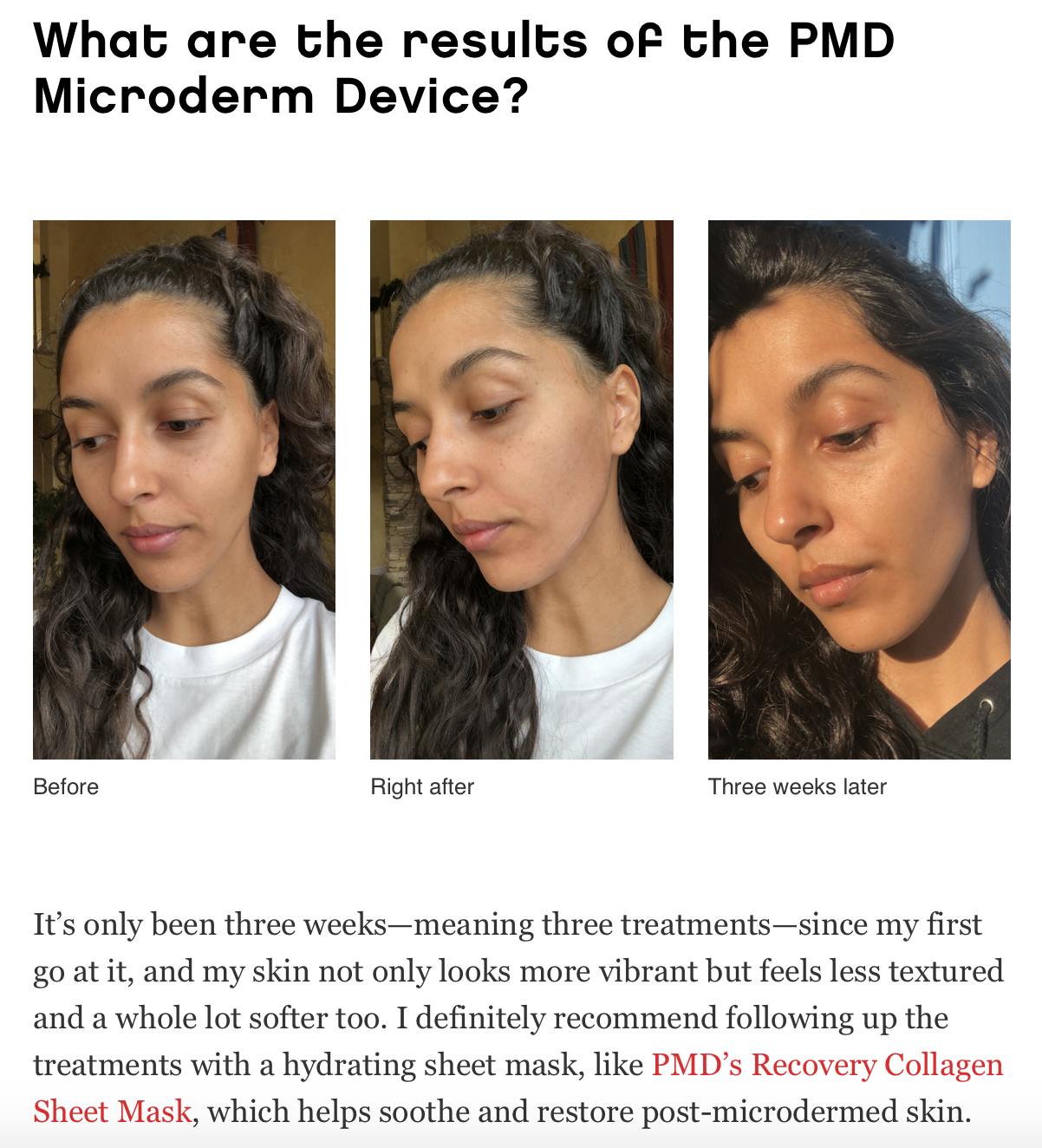 Glamour's editor said after her experience with the Personal Microderm: "It's only been three weeks—meaning three treatments—since my first go at it, and my skin not only looks more vibrant but feels less textured and a whole lot softer too. I definitely recommend following up the treatments with a hydrating sheet mask, like PMD's Recovery Collagen Sheet Mask, which helps soothe and restore post-microdermed skin."