Women's World Magazine listed the Personal Microderm Pro as the "Best Adjustable Microdermabrasion Machine"! The Personal Microderm Pro allows you to customize your treatment for your skins specific needs by choosing the disc level and disc speed right for you!
Woman's World listed their favorite things about the Personal Microderm Pro being: "Results within a week, smooths fine lines and wrinkles, great for almost all skin types"!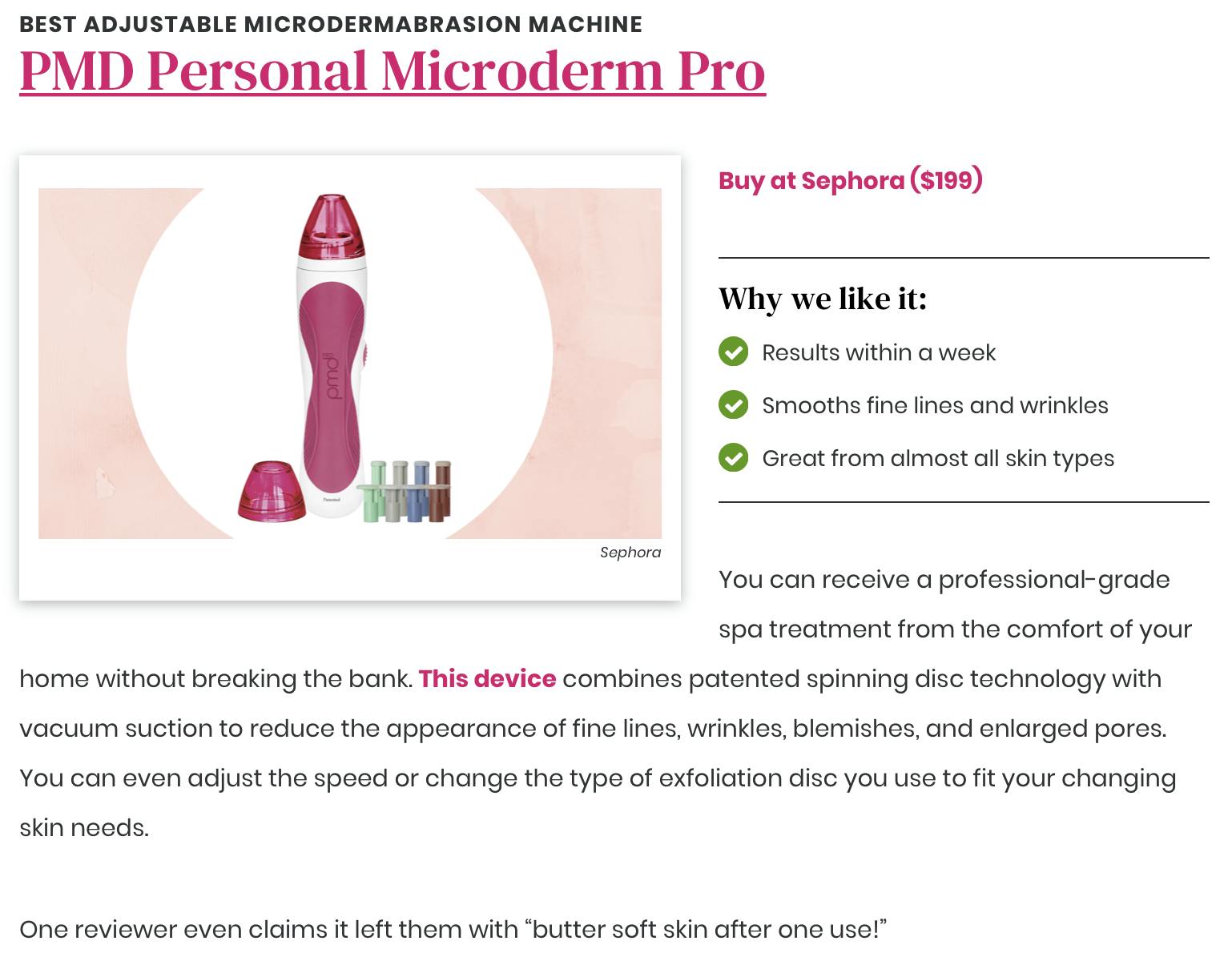 The Personal Microderm Pro is the perfect weekly at home treatment to reduce there appearance of fine lines, wrinkles, dark spots, enlarged pores, blemishes, even skin tone and texture, and enable up to 20x deeper absorption of skincare products.