In a Nuvo article discussing 6 At-Home Beauty Devices the Personal Microderm Elite Pro stood out! The Personal Microderm Elite Pro is the most technologically advanced at home microdermabrasion device available on the market. Built with TruTier™ Technology, the Personal Microderm Elite Pro allows the user to customize the disc speed, as well as the vacuum suction level.
"This device whizzes away dead skin cells and has a mini vacuum to suck them up. It can even be used for blackhead extraction and has an additional cap for body exfoliation."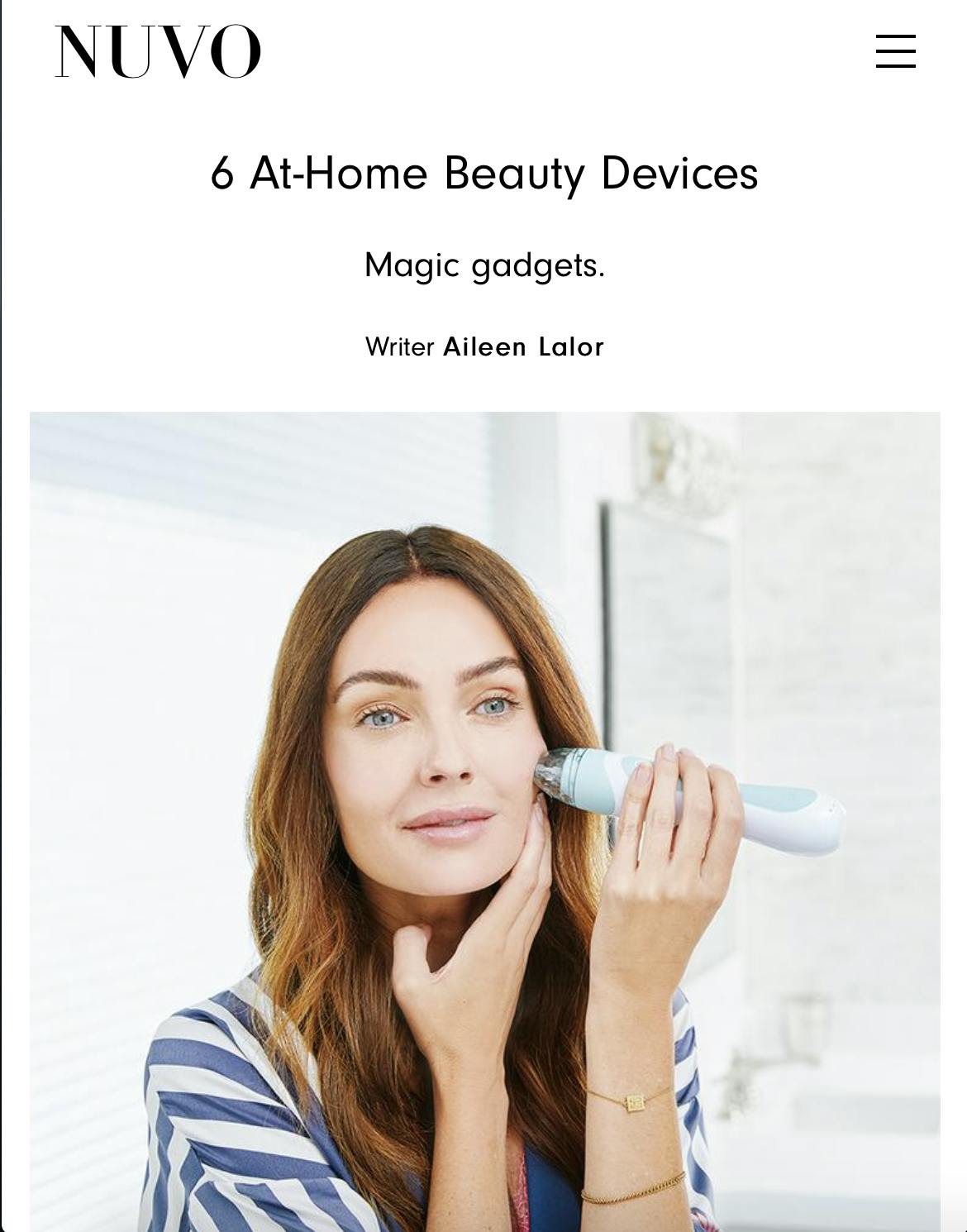 Each treatment with the Personal Microderm Elite Pro removes the entire top layer of dead dull skin. When done weekly this reduces the appearance of fines lines, wrinkles, dark spots, enlarged pores, blemishes, evens skin tone and texture, and enables up to 20x deeper absorption of skincare products.