PopSugar praised the PMD Clean Body as one of the best reusable and rechargeable devices to make your routine sustainable in 2021!
"It has silicon bristles, perfect for cleansing your body from head to toe!" The PMD Clean Body's soft silicone bristles are antibacterial, hypoallergenic, waterproof, odor-resistant, AND never need replacing!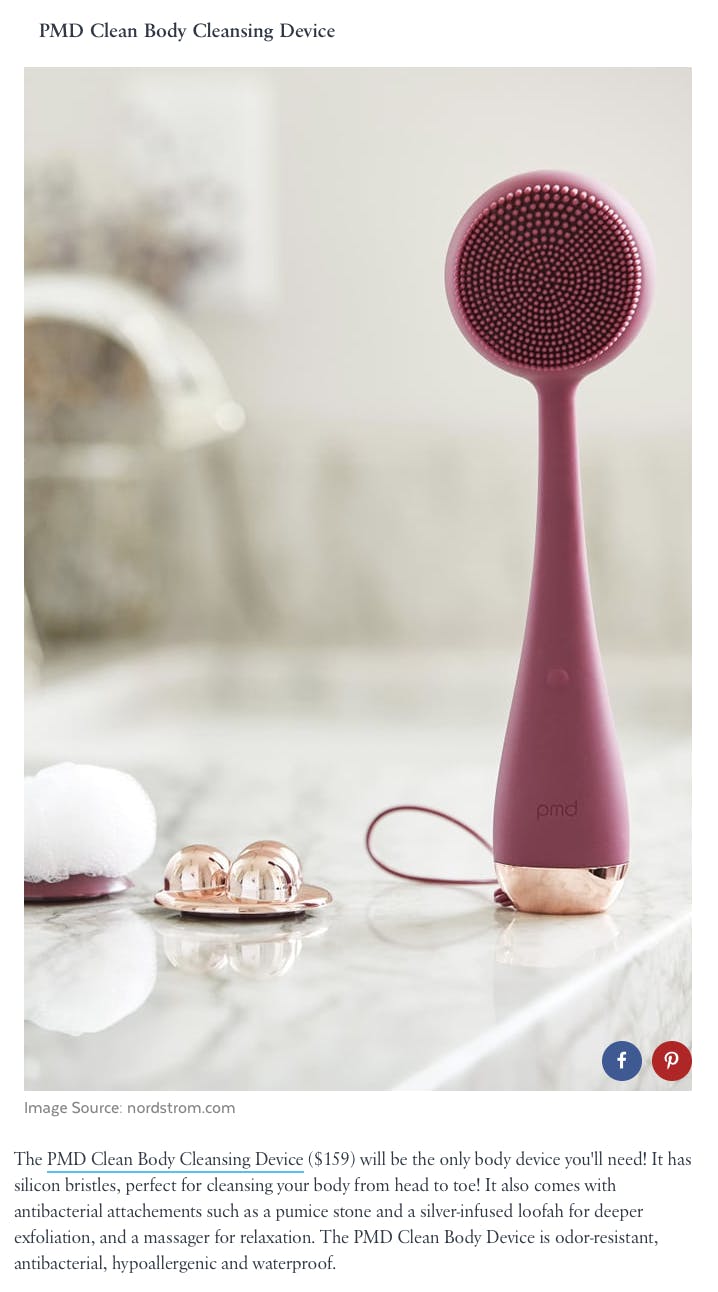 The PMD Clean Body provides more than just a deep clean! The 3 interchangeable attachments allow for complete customization of your daily body care routine. Use the antibacterial silver-infused silverscrub™ loofah for a gentle exfoliation, the polish aluminum oxide exfoliator to smooth rough spots, and the relax body massager to ease tense muscles and body aches.