Teen Vogue listed the PMD Clean as a device "that will transform your skin!"
The PMD Clean's SonicGlow Technology vibrates 7,000 times per minute to break down dirt and debris from deep within the pores. The cutting edge technology "will tone and lift your complexion", while reducing oil congestion, the appearance of enlarged pores and blackheads, and prevent breakouts.
Built with ultra-hygienic silicone, the PMD Clean is anti-bacterial and hypoallergenic. This means it's great for those with sensitive skin and are blemish prone because it will never spread bacteria.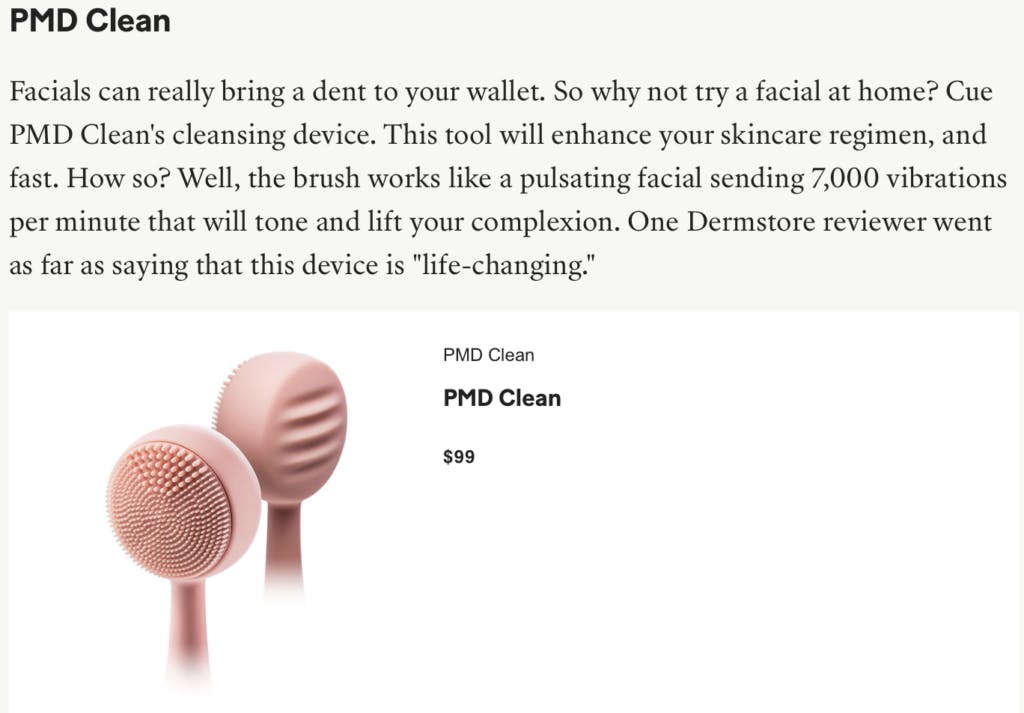 Turn over the device and use the silicone ridges to massage in serums, oils, moisturizers, and even face masks. The PMD Clean's cutting edge technology will revolutionize your daily skincare routine.
 Teen Vogue noted the amazing testimonials the PMD Clean has: "One Dermstore reviewer went as far as saying that this device is "life-changing."