Image carousel with 9 slides
Showing slide 1 of 9
Personal Microderm Pro
Compare to other Personal Microderms
Currently selected
Color White
---
Free US Shipping · Money-Back Guarantee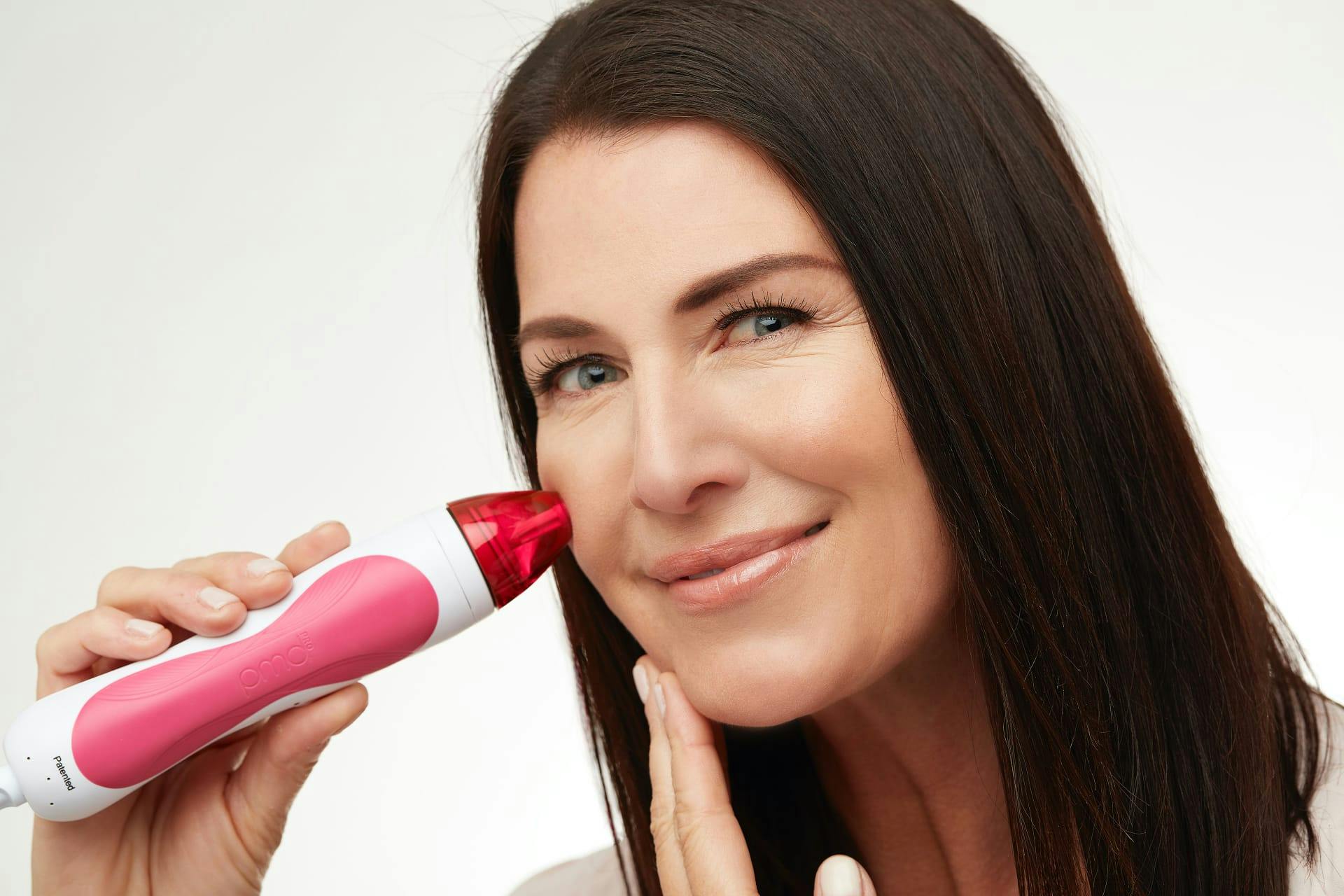 Benefits
Diminish the appearance of fine-lines & wrinkles

Reduce the appearance of pore size

Diminish the appearance of blemishes

Even out skin texture

Reduce the appearance of dark spots
Benefits
Diminish the appearance of fine-lines & wrinkles

Reduce the appearance of pore size

Diminish the appearance of blemishes

Even out skin texture

Reduce the appearance of dark spots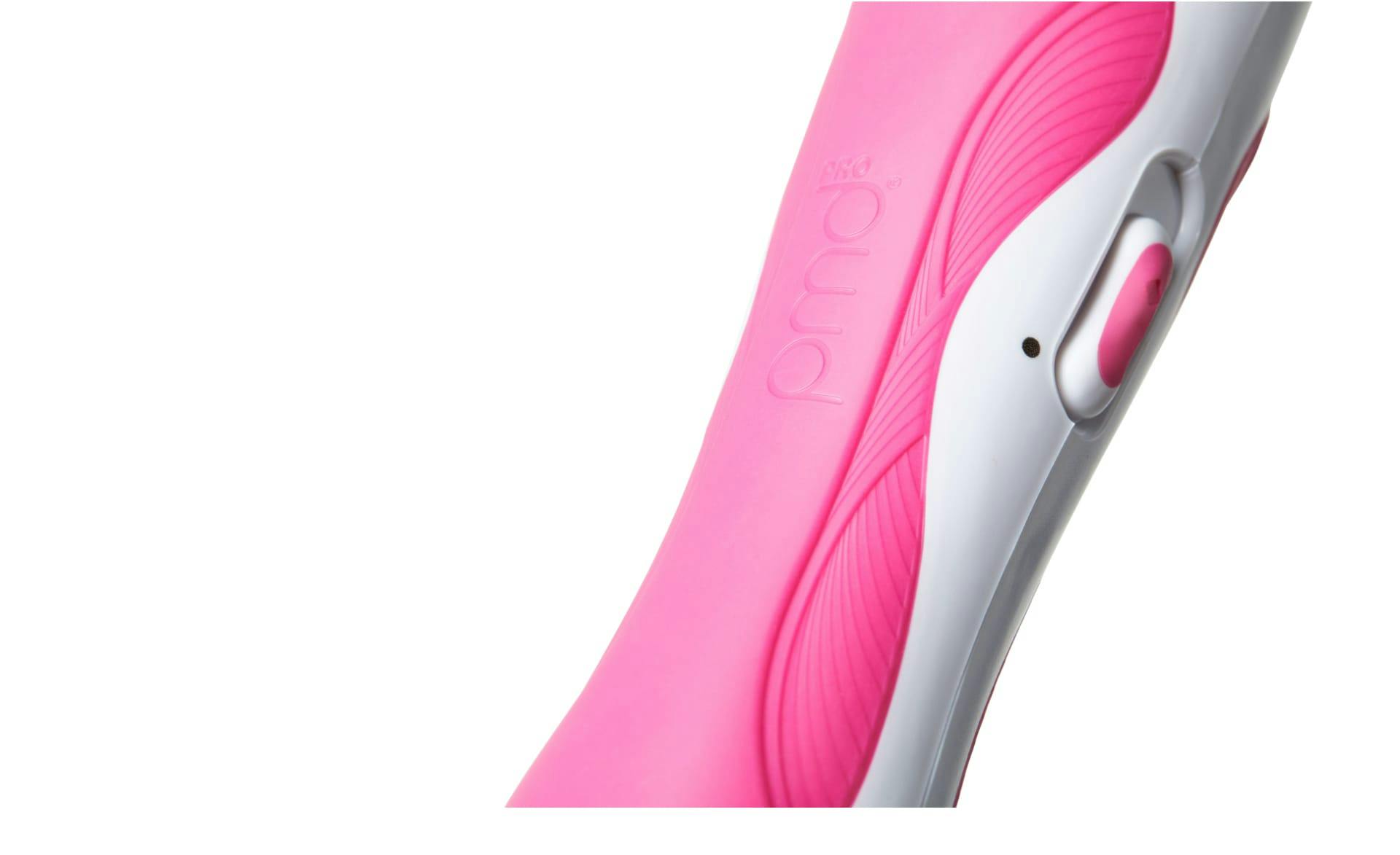 How Our Technology Works For You
The Power Of Exfoliation

Patented Spinning Discs embedded with aluminum oxide crystals exfoliate away dead, dull cells from the surface of the skin. By removing this dead skin cell barrier, new cell growth is stimulated and glowing youthful skin is revealed.

The Strength Of Suction

Perfectly Calibrated Vacuum Suction is the power behind effective microdermabrasion. Suction increases circulation and triggers the skin's natural healing process which boosts collagen and elastin leaving skin firm, fresh and radiant.

Beauty Of Absorption

Personal Microderm Pro removes the top layer of dead, dull skin cells. Once this barrier is removed, skin care products can penetrate 20X deeper maximizing the benefits of skin care.
Best Features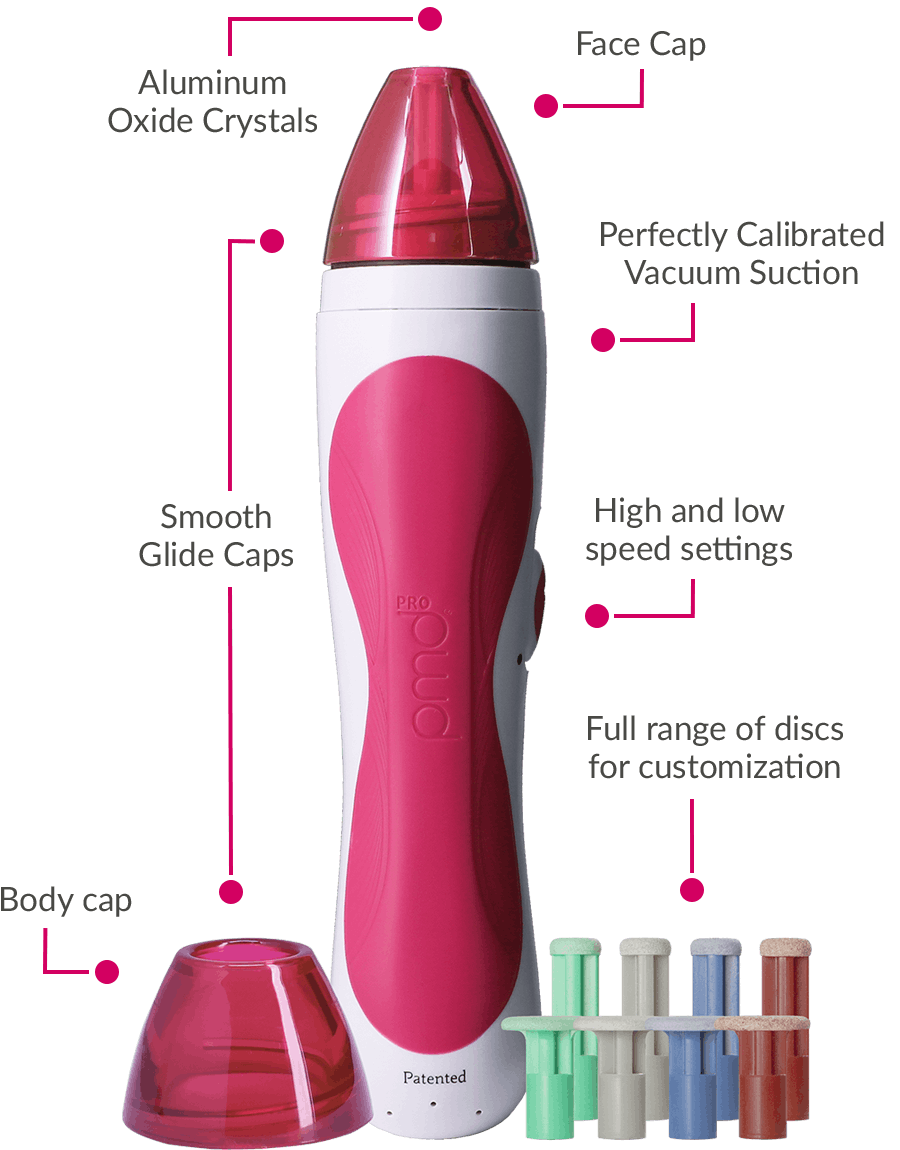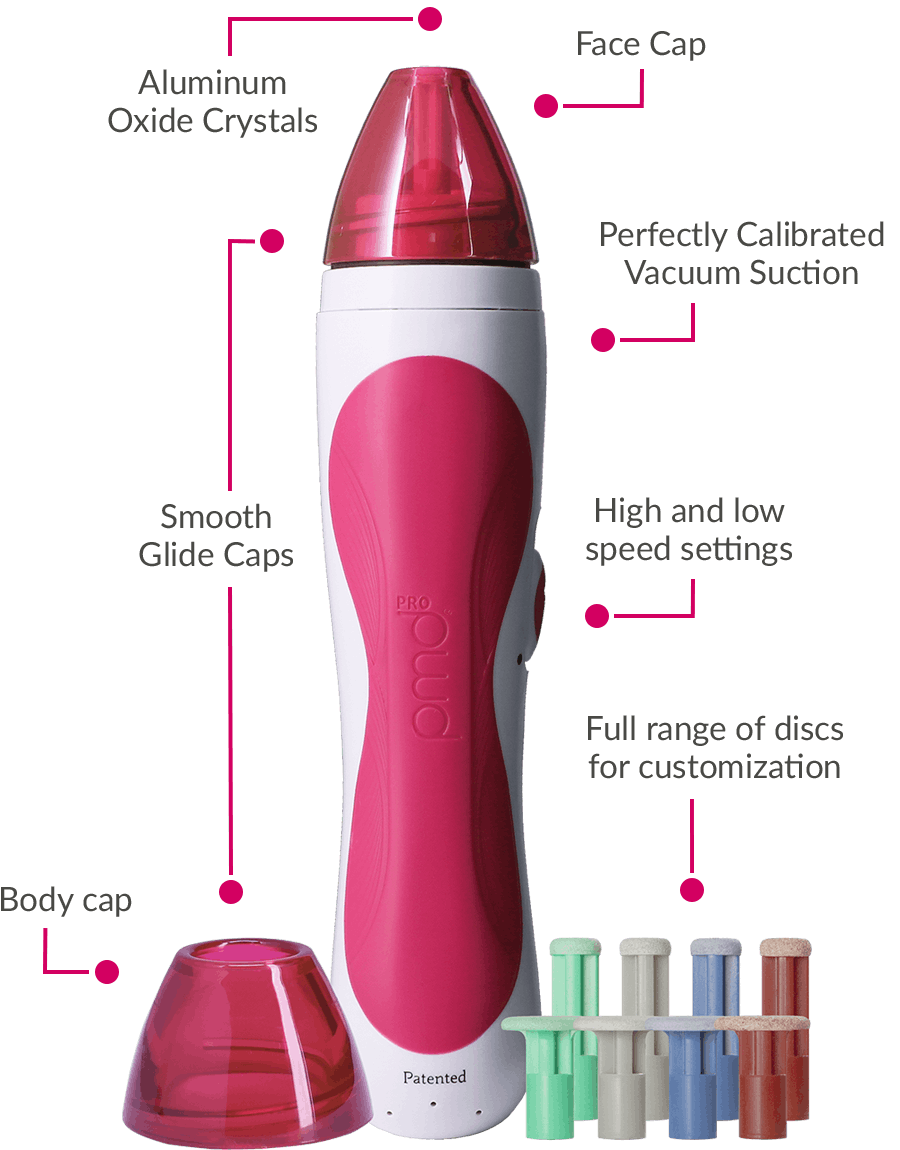 Customize Your Treatment
Body Vs. Face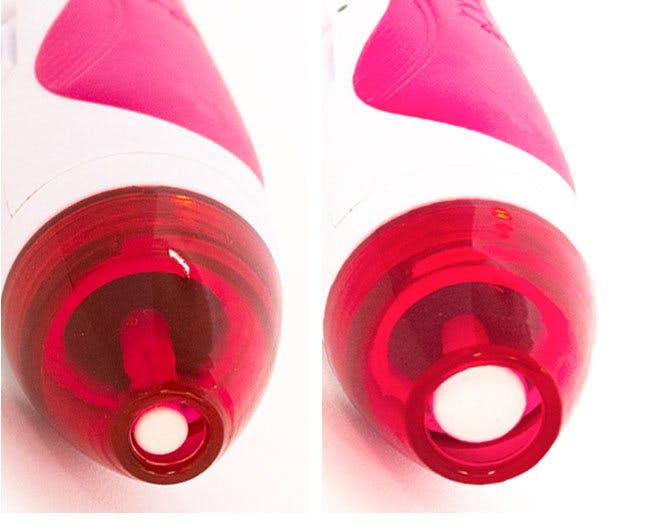 Small cap & disc recommended for use on the face and delicate areas.
Large cap & disc recommended for use on the body and large areas.
Select Disc Color
from ultra sensitive to very intense.
Tips & Tricks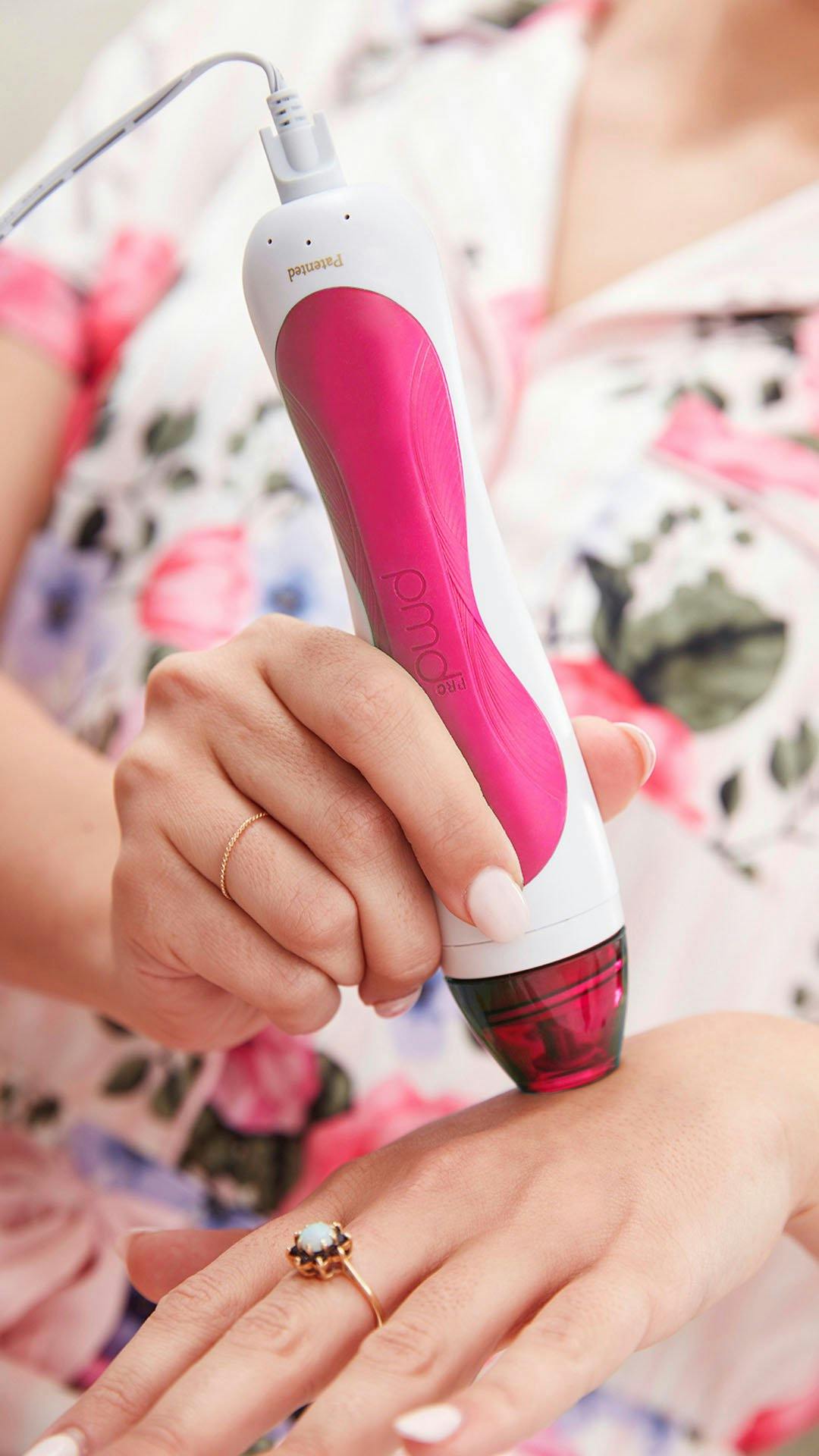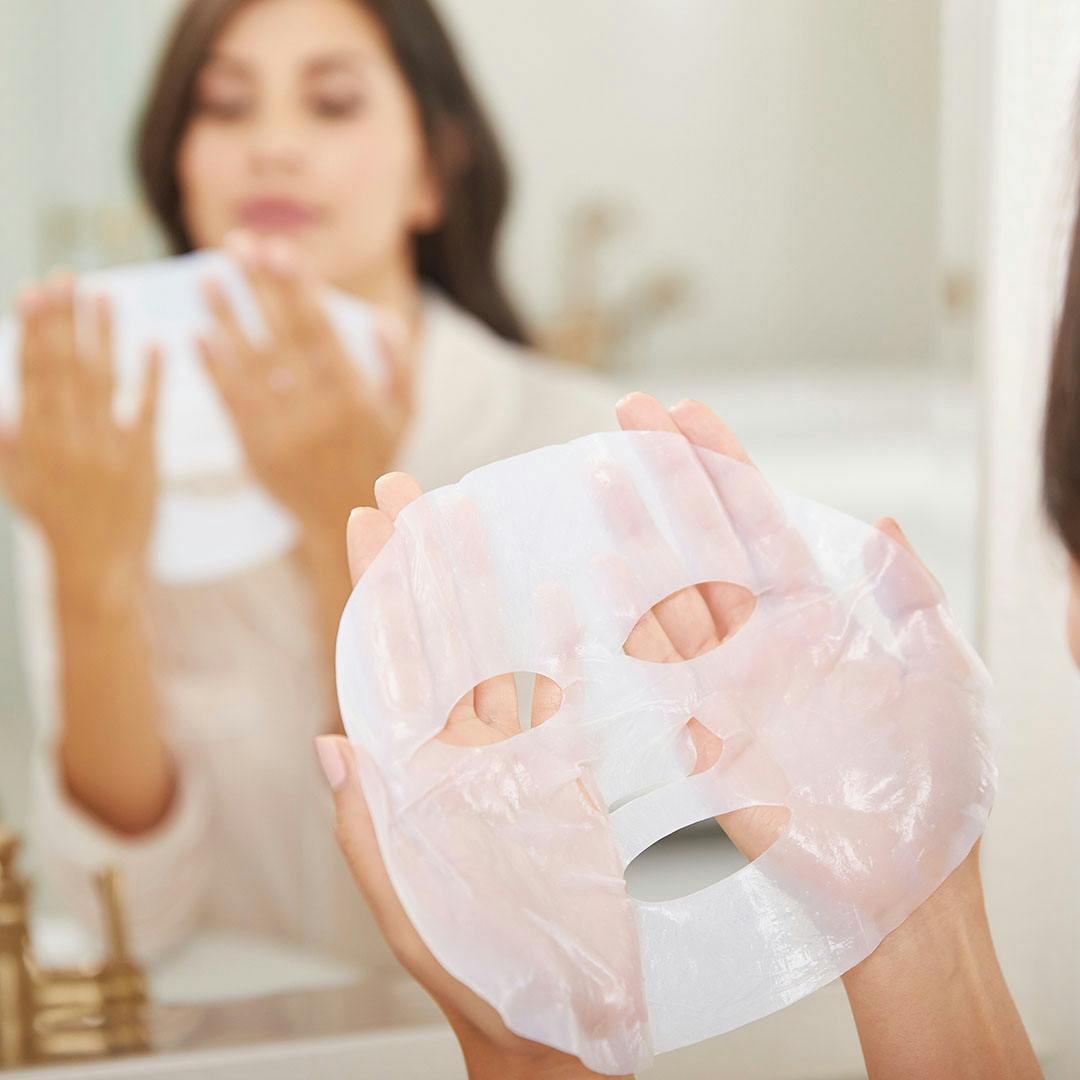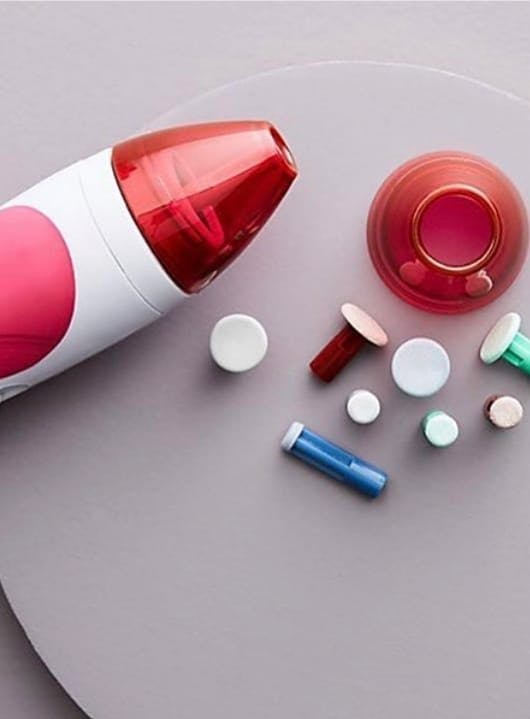 Use only as directed. Not following instructions (including multiple passes, too high setting, pressure, pausing in one spot, or other unintended uses) may lead to rash, redness, itching or even injury. If this occurs, discontinue use and consult a medical professional. Product is intended for external use only. Avoid sensitive areas including any area with broken, irritated, or itching skin. The product and its charger are not waterproof. Do not use near water, while skin is wet, or while skin is moist from product. Keep product out of reach of children and do not use on children below age 16. PMD is not responsible for malfunction or injury if the product is not used as intended.Not intended for clinical or commercial use. The effects of the Personal Microderm Pro are not always immediately visible and results may vary. Do not use any active or peeling skincare products for 48 hours before or after using the Personal Microderm —your skin may have increased sensitivity.If you have any questions regarding application, please reach out to our experts at 888-445-4532.